Kioti – Front End Loaders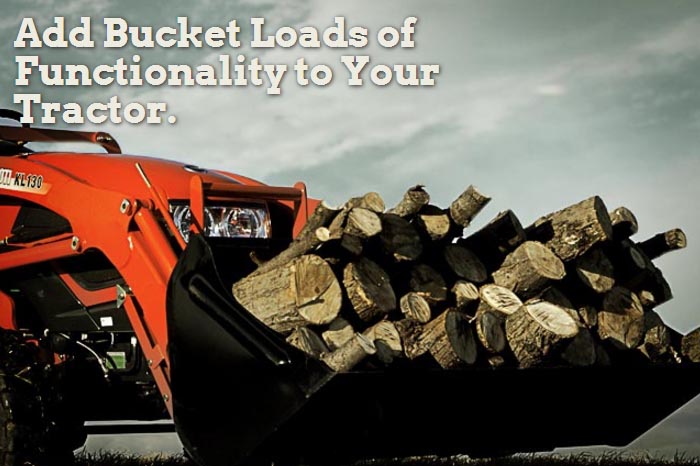 Durable KIOTI front end loaders feature a heavy lift capacity and greater lift height, so you can tackle any job with confidence. KIOTI KL130 loaders and larger are equipped with a skid steer compatible quick-attach mounting system that makes bucket attachment smooth and effortless.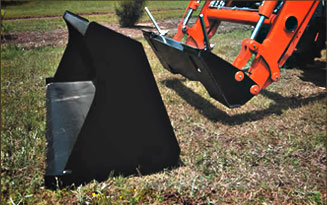 Quick Attach Plate
A loader equipped with a quick attach plate can use a variety of attachments, like bale spears and pallet forks. Standard on Loaders KL130 through KL901.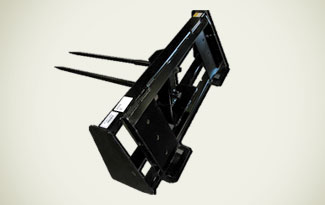 Quick Attach Bale Spear
The heavy-duty bale spear with stabilizing rod works with a quick attach plate and loader frame to move bales with ease. The reinforced steel and boxed frame design delivers strength well-matched to KIOTI's high-performing hydraulic lift capacity and handling control.
* Front End Loader with quick attach plate required.